Pricing Benchmark Report Gives Your Clients a Competitive Advantage
The dynamic between agent and client is like that of teammates. Like with any team, one sure way to success is to have a full understanding of the competition, then build your strategy accordingly.
ShowingTime's Pricing Benchmark Report* offers agents and offices a new way to gain that vital insight. Included with Appointment Center by ShowingTime+ and available as an add-on for Front Desk by ShowingTime+ and ShowingTime for the MLS users, the Pricing Benchmark Report provides important details on comparable listings that can help guide productive pricing conversations with clients.
To give their "team" an edge in a market full of competitors, agents who bolster their selling strategies with the Pricing Benchmark Report are equipped with timely data on multiple key listing criteria. Armed with anonymized local data exclusively available from ShowingTime+, users can compare their listings to similar active, pending and closed listings. Searchable criteria include:
Pricing Comparisons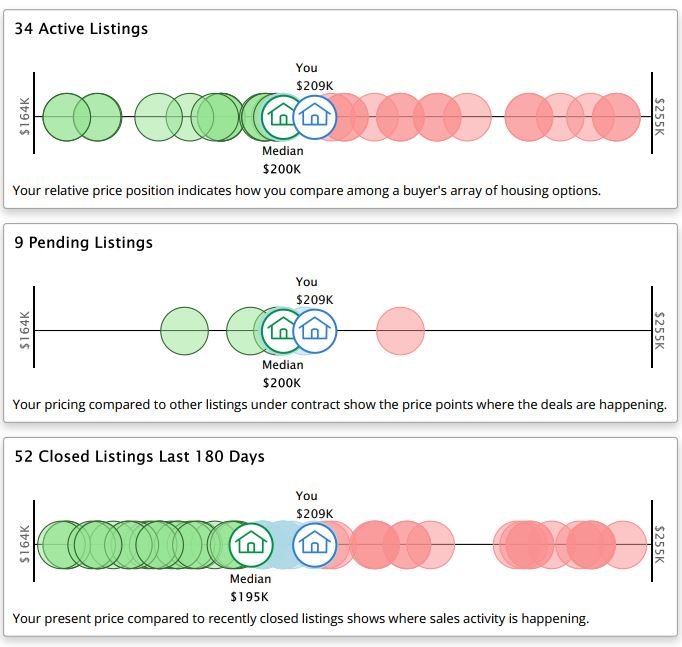 Agents understand that evaluating a client's position in the market relative to similar listings helps them make data-driven decisions on how to market the listing. Describing a listing from the same perspective as a potential buyer helps agents educate clients on how to make their listing competitive.
Showing Activity and Days on Market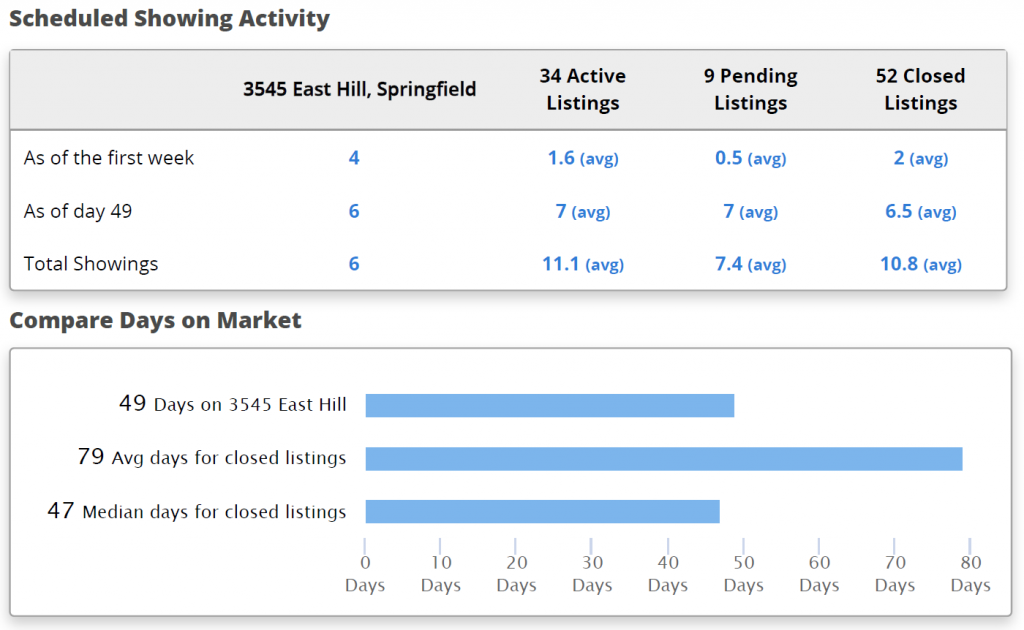 The Pricing Benchmark Report provides access to the latest showing activity on your listing versus comparable listings with the same status (active, pending), along with data that enables you to compare days on market for your listing versus comparable sold listings.
Price Reduction Data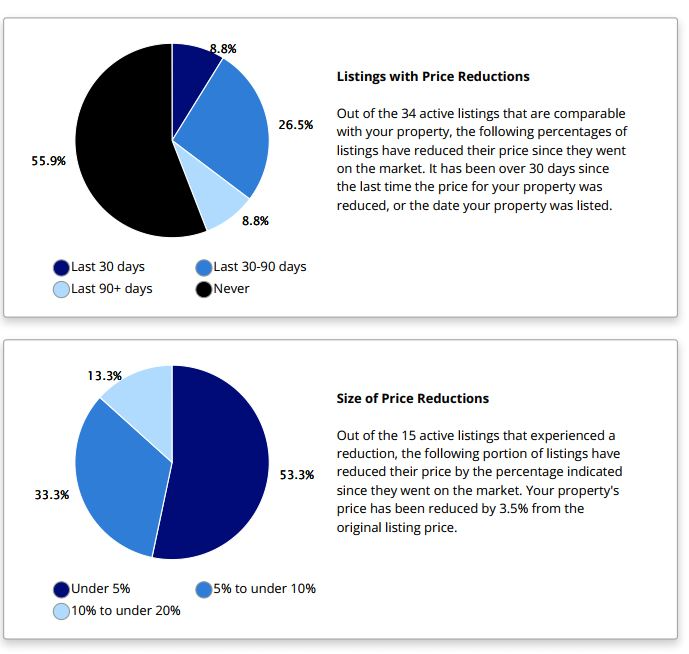 By looking at what other sellers are doing to adjust to the demands of the market, this data can help you make more targeted, informed decisions with clients to position the listing at the best price point.
Supply and Demand (Including Absorption Rate)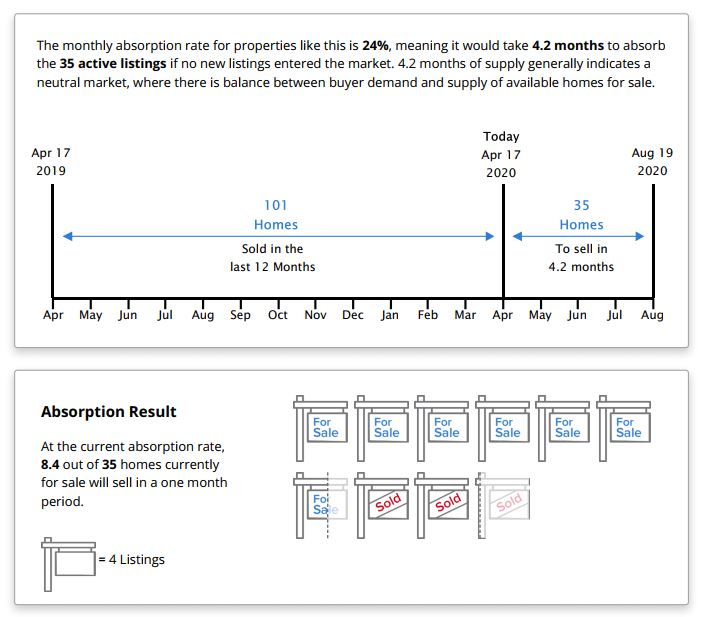 Forward-thinking real estate professionals pay close attention to supply and demand dynamics for their local market by calculating the recent absorption rate and applying that to the amount of inventory currently available. The greater the supply of competing listings, the less pressure there is on buyers, especially if recent demand (home sales) isn't keeping pace with listings. Fewer listings and a quicker sales pace for similar homes can indicate a seller's market – a great piece of insight you can share with your clients to coach them on price adjustments.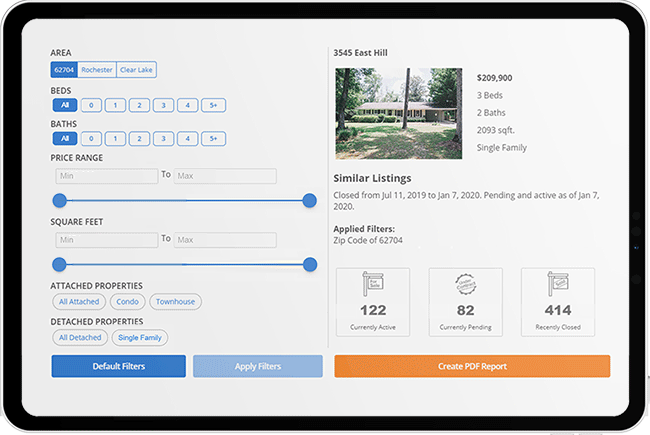 Results from each search within the Pricing Benchmark Report are exportable as streamlined, shareable PDF reports that display relevant data in easy-to-read charts.
For a complete overview of how to access the Pricing Benchmark Report, click here.
In today's competitive market, having access to the right data can be the deciding factor when it comes time to market a listing. With the Pricing Benchmark Report, you'll be equipped with a powerful strategic advantage to give your clients a leg-up over the competition.