Streamlined Showing and Offer Management for Real Estate Agents
ShowingTime+ empowers real estate agents by giving them time-saving tools to simplify showing and offer management, along with access to detailed market reports to guide productive conversations with clients.
Background Color Override.
Section: 0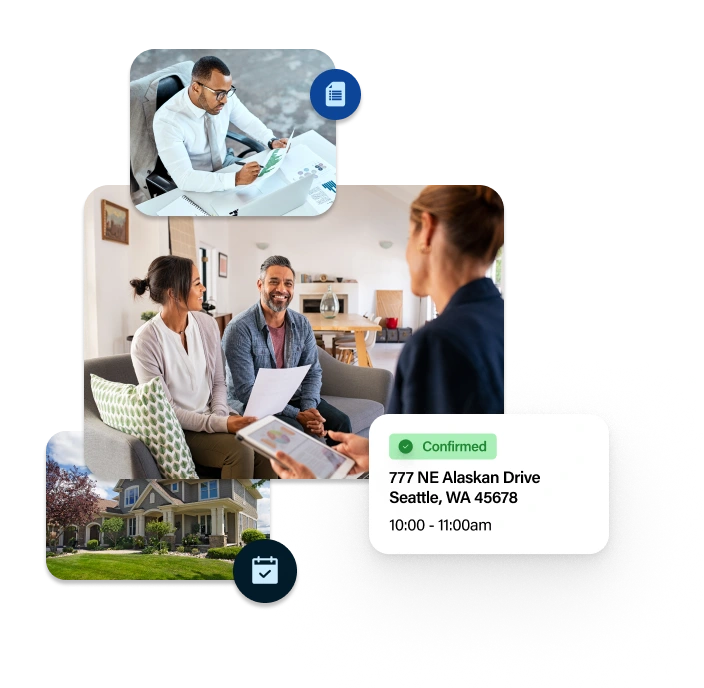 Appointment Center by ShowingTime+
With Appointment Center by ShowingTime+, agents gain access to a suite of tech solutions tailor-made to alleviate common pain points experienced when managing a listing. Along with providing 24/7 live access to appointment specialists available to handle showing requests received online or by phone, Appointment Center by ShowingTime+ offers a host of feature-rich tools to help agents save time and offer exceptional customer service. Tools like: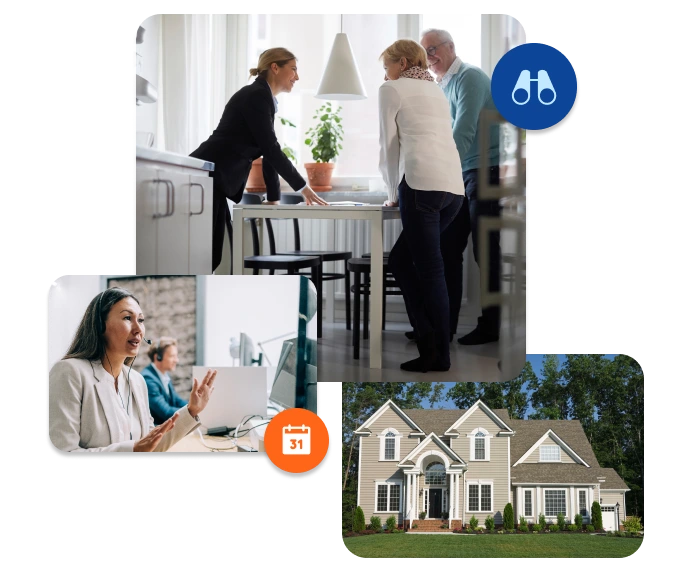 A feature that removes the guesswork from offer management by improving communication between agents and providing a side-by-side offer comparison tool to make it easy to present competitive offers to clients.
A detailed graphical representation of price ranges generating the most showings within a market.
An easy to read report that provides insight into comparable listings within a market to inform pricing conversations with clients.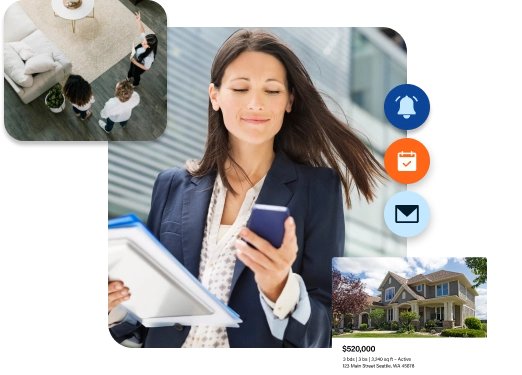 Appointment Center by ShowingTime+ is accessible from both the desktop and a dedicated mobile app, allowing you to outsource appointment scheduling to our 24/7/365 live call center, track listing activities, share instant feedback with sellers, and much more.

Users save time that would otherwise be spent manually managing showings using our efficient, easy-to-use showing management technology to streamline the process.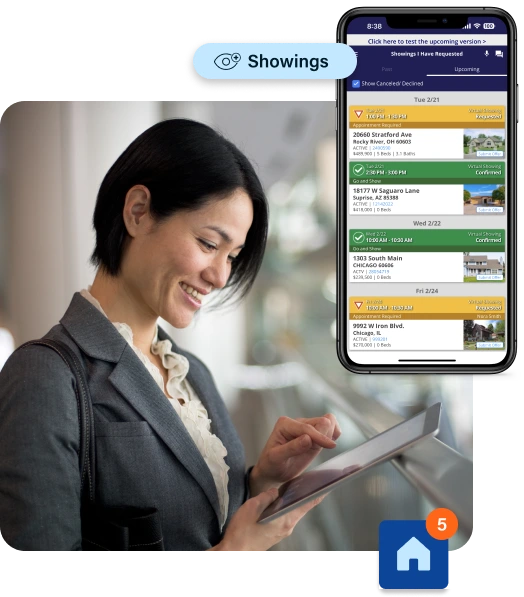 Save Money While Saving Time
Agents looking to leverage Appointment Center by ShowingTime+ to introduce efficiencies in their workflow can now do so at a new low price of just $15 per month.
Showing Management for Teams, Brokers and Multiple Listing Services
In addition to ShowingTime Appointment Center and Appointment Center Plus, ShowingTime offers the following services exclusively for teams, offices, brokers and multiple listing services.

Add on our live call answering service and get your messages around the clock by text, email and push notification.

Time saving tools for Office Managers and Team Leads to keep your team on task and accountable, ensuring a showing is never missed.

Make it easy for members to show listings, schedule multiple appointments online and organize them by driving route. Plus, get reports to better understand market trends.
ShowingTime's Real Estate Showing Management At-a-Glance
Whether you want to completely outsource your scheduling tasks to ShowingTime's appointment specialists or you prefer to schedule in-house, we have the easy-to-use solution.
Listing Agents
Buyer's Agents
Teams
Offices
Brokers
MLS & Assoc
Products
Appointment Center
Front Desk
ShowingTime For The MLS
Add Ons
Appointment Center Plus
Live Connect