Leverage data to guide clients
Effortlessly access useful market intelligence from within the ShowingTime+ showing management platform with the Pricing Benchmark Report.
Background Color Override.
Section: 0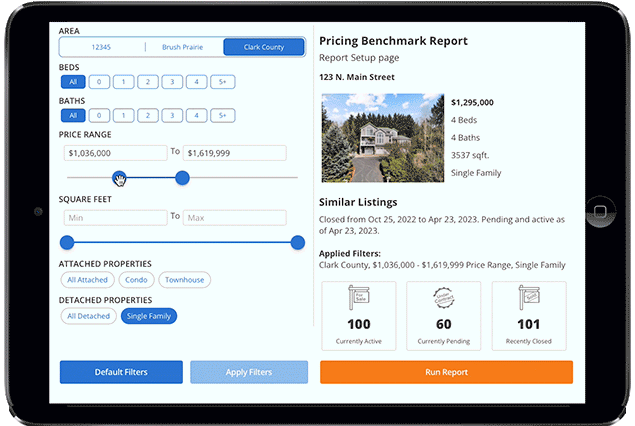 Comparable Listing Analysis at a Glance
The Pricing Benchmark Report by ShowingTime+ gives agents an easy way to view local market data to guide asking price conversations with clients.
Quickly retrieve timely statistics on comparable listings within a market to give clients confidence their pricing decisions reflect market conditions.
Generate easy-to-read charts highlighting relevant comparable listing metrics to enhance pricing conversations.
The Pricing Benchmark Report is included with Appointment Center by ShowingTime+ and available as an add-on purchase for users of ShowingTime for the MLS.