ShowingTime+ Customer Advisory Board
ShowingTime+'s Future: Agents & Real Estate Pros At The Center
At ShowingTime+, we're committed to building solutions that make real estate professionals the hero at every stage of the process. We focus on creating strong relationships with real estate leaders and building easy-to-use products that help grow their business. To further this commitment, we assembled the ShowingTime+ advisory board which includes six members across markets with diverse experience. The board connects with us a few times a year to share their insights, learnings and guidance that ShowingTime+ transforms into actionable plans to help us continue our work building top-notch solutions for real estate professionals.
Background Color Override.
Section: 0

Kelly Folden
Kelly Folden is a highly accomplished real estate professional, and leader of The Kelly Folden Group. Licensed since 2009, Kelly and her team have consistently qualified for the President's Sales Club and are among the most product teams in Northeast Ohio. Kelly holds designations as a Certified Seller Representative Specialist and New Home Construction. Kelly's profound passion for real estate was kindled by her role as the wife of a local luxury home builder. Driven by her keen interest and unwavering commitment to excellence, she embarked on her real estate career, determined to deliver exceptional service to her clientele.

Beyond her professional pursuits, Kelly gives back to the local community. She is an active member of the Summa Circle of Women's Health Philanthropists, contributing to vital initiatives supporting women's health. Additionally, she was a board member of the Victory Gallop Therapeutic Riding Facility, an organization dedicated to enriching the lives of children with disabilities through the power of equine therapy.

Jake Mullins
Jake and Kelly Mullins started Dwelli with one goal in mind: to improve the way people buy and sell real estate. After 1 year in business, Dwelli employs about 100 agents in Georgia and Alabama.

As the former Chief Operating Officer of Cricket Wireless, Jake is adept at leading for change. He has over 20 years of commercial real estate experience and over 25 years of leadership experience. His background makes him uniquely qualified as Dwelli's President and Managing Broker.

Jake has been a Zillow Premier Agent team leader for about 4 years. He still practices real estate with a small number of clients while performing his duties as a managing broker.

Greg Fischer
A multi-faceted figure in the real estate industry for seventeen years, Greg is now a Managing Broker at West + Main Homes and the owner of its Oregon branches. The company ascended quickly to an impressive ranking of 274 on The T3 Sixty Mega 1000 list of the nation's largest brokerages by US sales volume for 2022. He also leads a high-performing Zillow Flex team in Colorado.

Greg's product marketing strategies played a key role in the success of the mortgage startup, Approved, which was acquired by Credit Karma. During his tenure at Move Inc., Greg bolstered realtor.com's competitive stance by acquiring rental data feeds and establishing strategic partnerships. Additionally, his team at Doorsteps broke new ground in 2014 by launching the first nationwide Tinder-like real estate search app in only a matter of weeks.

Nick Slocum
Nick Slocum is a third-generation REALTOR® with over 17 years of experience. His passion for delivering exceptional service and his unique approach to the industry, shaped by his background in marketing, management, and human resources, have earned him a reputation as one of Rhode Island's top-producing agents.

As the co-founder of The Slocum Home Team, he's redefined the customer experience by utilizing cutting-edge marketing methods, innovative technology, and a team of specialized experts.

Throughout his career, Nick has held influential roles in the industry, serving in leadership roles in both his local and state associations. Through continuous learning and dedication, Nick continues to push boundaries and elevate the standard of real estate service.

Jose Roberto Samano
Jose Roberto Samano is a distinguished team leader at Power REAL Estate Group, a prominent real estate agency based in Southern California. With an impressive track record in the industry, he boasts over two decades of real estate experience, making him a trusted and accomplished figure in the region.

Throughout his career, Jose has achieved remarkable success, earning the esteemed title of a 3-time ICON agent at EXP and a Hall of Fame agent with Remax. His commitment to excellence and exceptional service has led to the successful closure of over 500 listings, encompassing a diverse range of properties from mobile homes to multi-million-dollar estates.

Known for his dynamic and innovative approach, Jose excels in showcasing homes across various price points, ensuring each property receives the attention and presentation it deserves. His expertise and adaptability make him a valuable asset to both buyers and sellers, facilitating seamless transactions in the ever-evolving real estate market.

For the past decade, Jose has maintained a close and fruitful collaboration with Zillow, one of the leading online real estate marketplaces. This extensive partnership has provided him with invaluable insights into the ever-changing dynamics of the platform, allowing him to leverage its features to benefit his clients effectively.

In addition to his professional accomplishments, Jose takes pride in his dedication to maintaining the highest ethical standards. Integrity, transparency, and a client-centric approach are the pillars of his business ethos, ensuring that his clients receive the utmost care and guidance throughout their real estate journey.

As a respected figure within the industry, Jose Roberto Samano continues to leave a positive impact on the Southern California real estate market. His wealth of experience, combined with his passion for helping clients achieve their goals, cements his reputation as a trusted and reliable real estate professional.

Heidi Rogers
Heidi Rogers is a top agent in the Oak Park/River Forest and Western suburbs of Illinois. She has over 18 years of experience in selling residential real estate, with extensive experience working with investors. A strong agent can be identified by the number of repeat customers and referral business they receive each year. I'm proud to say that over 90% of my business comes from referrals and repeat clients, thanks to my commitment to delivering top-notch customer service.

Before entering the real estate industry, I spent more than 8 years in marketing and brand management. I earned my MBA from the University of Connecticut, and I firmly believe that my success in real estate is directly linked to my extensive marketing background. It allows me to bring unique branding opportunities to my clients, ensuring their properties stand out in the market.

When I'm not busy selling real estate, you'll find me hopping on a flight to explore new destinations. Originally from St. Vincent, West Indies, I have had the opportunity to travel to incredible places such as Hong Kong, Cuba, Amsterdam, France, Colombia, and the British Virgin Islands. Traveling fuels my passion for discovering new cultures and experiences."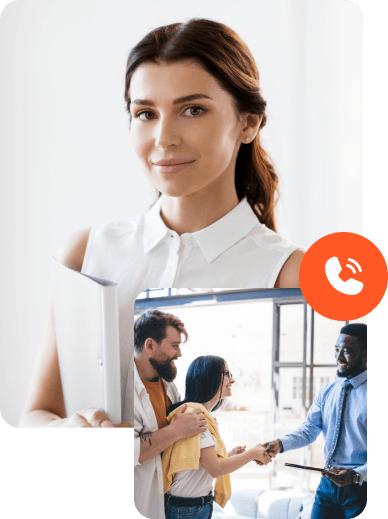 Tech For Real Estate Heroes
ShowingTime+ digital products and services are designed to help top real estate professionals stand out from the crowd. Our solutions were created to help propel your success at every client touchpoint in your business. Sign up to receive early access to our latest innovations.