Virtual Staging – A Fast, Effective and Affordable Way to Differentiate Your Listings
For many years, scientists have known the power of first impressions. Princeton psychologists found that it only takes a tenth of a second to form an impression of a stranger and, interestingly, longer exposure times didn't significantly change those early perceptions.1
The window of opportunity in which to grab a customer's attention may also be time-contingent. You and your business may have only 7 seconds to make a first impression, according to a Forbes report.2
Think about a buyer clicking through real estate listings on an online portal. Are they more likely to stop and pause on photos of a vacant house or the property that's furnished or well staged?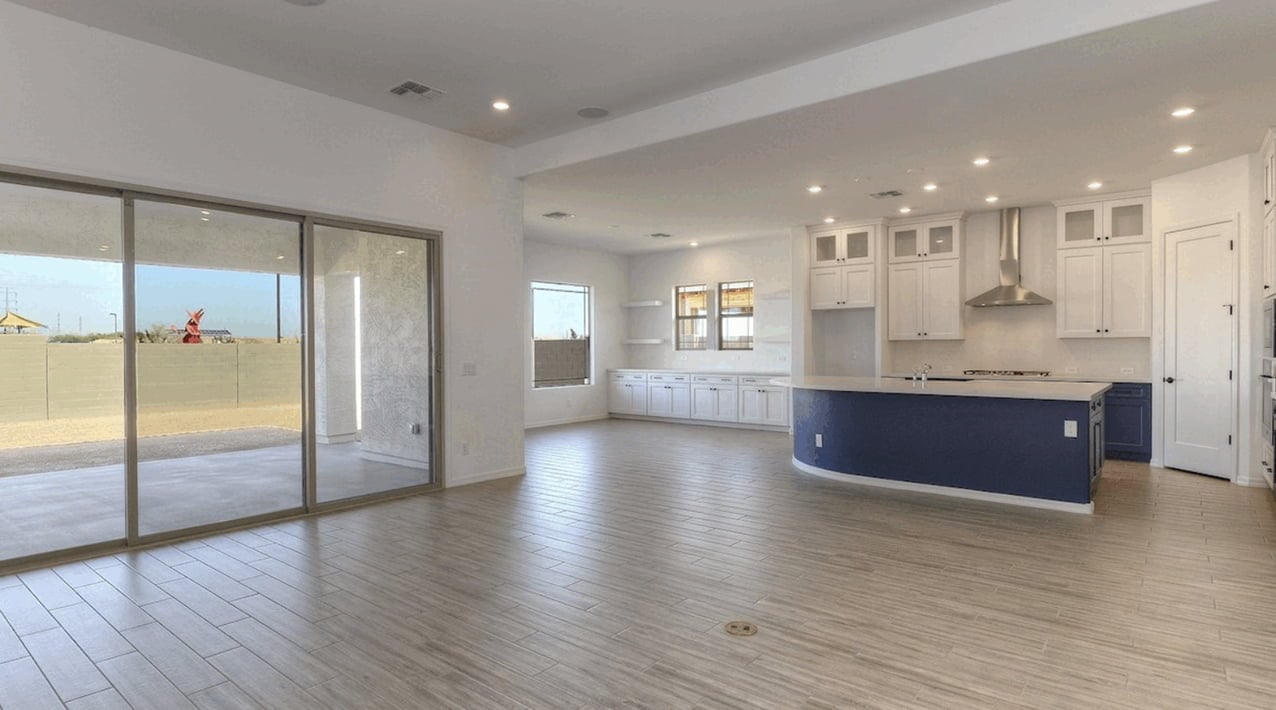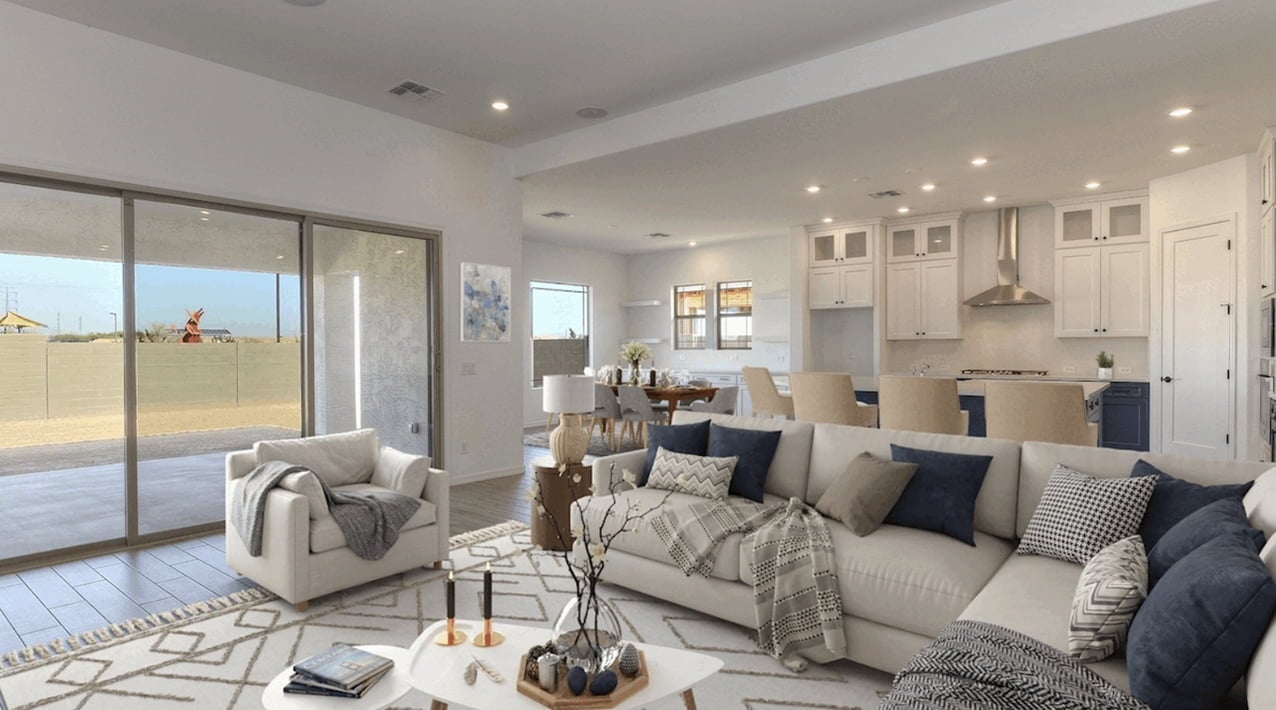 Virtual Staging – An Agent's Secret Weapon in a Challenging Market
Virtual stagings – particularly for vacant properties – can significantly help agents who want to engage with more buyers and sell more listings, says Seth Greenwell, Senior Manager, ShowingTime+ Media, Listing Media Services Operations and a former real estate agent for 17 years.
"Buyers are clicking online, asking themselves, 'Do I want to see this house, yes or no?' If you have an empty house that's virtually or physically staged, you're going to get the buyer to slow down and see a very beautiful interior, enticing them to schedule a showing rather than just viewing an image of an empty shell with bare floors and plain white walls," says Greenwell.
In a challenging real estate market, staging becomes even more important. "Your media package can help you differentiate yourself from the competition," he says. "The real estate community needs to look at these media services as tools to help them stand apart from other agents who are competing for the same listings. You can't just take pictures and get it online – you have to impress your seller clients and go the extra mile, and you can do that now very cost effectively."
Virtual Staging – Quick, Easy and Affordable
According to the NAR 2021 Profile of Home Staging, 81% of buyers and renters say they're able to better visualize a space as their home when it's staged. The report also revealed that buyers found staging the living room to be "very important" (46%), followed by the master bedroom (43%) and the kitchen (35%). Eighteen percent of sellers' agents said home staging increased the dollar value of a residence between 6% and 10%, with none of them reporting that home staging had a negative impact on the property's value.
Staging also increased the amount buyers were willing to spend. According to the report, 23% of buyers agents said that staging raised the dollar value offered between 1% and 5% compared to similar homes that had not been staged.3
Just one component of a comprehensive real estate listing marketing plan, virtual staging is:
Quick – New Listing Media Services offers a two business day turnaround typically on virtual staged images – one day to turn the photos and one day to virtually stage.
Effective – Staging can help homes sell 73% faster on average than properties not staged, according to real estate and financial news publisher The Mortgage Reports.4
Affordable – Listing Media Services offers virtual staging images online for $30/photo. With the average house needing about four to five virtually staged photos, that comes to about $150 to highlight a home's best features.
10 Real Estate Staging Tips to Help Sellers Capture More Buyer Attention
A well-planned portfolio of virtually staged listing imagery can help rewrite the narrative on a buyer's journey from a vacant property void of personality to a reimagined space with modern, understated furnishings and decor accents. According to Greenwell, virtual staging is a must-have for vacant homes, which comprise about 20% of the market.
"Buyers have a hard time imagining that space and to see the personality of the home without furniture," he notes. "Physical staging can be expensive and needs to be coordinated, but virtual staging is like a magic wand in which buyers can walk through that vacant space and see no furniture, but they can pull up their phone and see virtually staged rooms with a virtual reference point of where they might position the TV or couch. There's a lot of power in that."
The goal of any staged residential environment, says Hailey Walk, Manager, Virtual Staging for Zillow, is to subtly suggest use of space without letting the furnishings dominate the visual.
Greenwell and Walk, who helps agents virtually stage a listing as an add-on feature to Listing Media Services' photography and media packages, offer these 10 tips to maximize the impact of your listing.
1. Always use professional photography.
Residential photography looks best when shot at eye level on a tripod, according to Walk. She suggests agents go with a photographer who shoots HDR (high dynamic range), bracketed photos, but avoid panoramic or fish-eye lens photography when adding virtual staging to a photograph, as the fish-eye lens can distort the view and alter the effect of a digitally staged room, she says.
2. Remove the clutter.
A cluttered home or one with outdated furniture can easily benefit from a service like Listing Media Services' virtual furniture removal. "We can replace the furniture with more modern pieces to let buyers see the potential of the space," Walk says. Just as Listing Media Services' virtual staging can add furniture to an existing listing photograph, the virtual stagers can also digitally change a wall's paint color, cabinet or wallpaper.
3. Shoot from multiple angles.
The virtual staging designers at Listing Media Services will better understand the layout when a photographer captures all the angles of the room. It's important to capture elements such as closets, windows and doors when shooting a room.
4. Complement without overstating.
When adding furniture, artwork, rugs and accessories to imagery, Walk says contemporary pieces work best. "We like to style with pieces that are trending but without overdoing it. Virtual staging is a tool to help visualize, but we don't want to sell the furniture – we want to sell the home, she says.
5. Strive for 4-5 photos per listing.
While an average listing may have 30 photos on Zillow, listers only need to stage about four to five rooms. Greenwell recommends concentrating on the living room, dining room, master bedroom and maybe an open concept kitchen area – the common areas where buyers focus most of their attention and may need help in recommendations for furniture placement.
6. Optimize lighting.
To capture a room's best imagery, turn on all the lights of a room and make the most of natural lighting. Open curtains and shades if shooting in daylight but turn off ceiling fans, which tend to blur in photographs. While dusk or virtual twilight can enhance exterior shots, Walk suggests avoiding the late afternoon and early evening hours for shooting interior rooms due to the lack of light.
A blend of different types of lighting, such as an overhead chandelier for ambiance; task lighting via pendants under a soffit; and wall sconces and floor lamps as decorative accents can help create visual points of interest around a room.
7. Add cozy accents to the bedroom.
The bedroom should embody a place of comfort, and virtual staging can help create the semblance of a cozy sanctuary with the addition of comfortable pillows, luxe linens and plush bedding. An oversized sham and a simple bouquet of flowers placed on a nightstand can help complement that inviting ambiance.
On the other hand, you may want to steer clear of heavy, dark or dominant headboards and room accessories, which can distract a buyer's attention. "Bedrooms can be a highly personal place. If you get too stylized with low-profile beds and black furniture finishes, it can take away from the sense of peace that lighter finishes can bring. Modern furnishings, too, can have a hard time looking comfortable in the bedroom and may come across as cold. Think of a nice hotel room, which is not too personal but inviting at the same time," says Walk.
8. "Widen" small spaces.
If your listing contains smaller rooms, a minimalistic approach to furniture staging helps optimize the use of space in imagery. "Think about how the space will best be used, keep it simple and prioritize that type of furniture. You can start small with virtually staged furniture, and more can always be added," says Walk. In a small living room, for instance, a smaller couch and a small coffee table will probably work better than a large sectional and entertainment center, which can dominate the small space and make it appear even smaller.
9. Remove signs of pets.
In general, it's best to avoid signs of pets in interior photography. "You want to keep the listing imagery neutral. Buyers may be concerned about odors and scents so we advise removing dog bowls and pet bedding before taking the photographs," says Walk.
10. Add pops of color.
Strategic use of color can help capture a scrolling buyer's attention. Artwork, pillows, bedding, flowers and greenery are great ways to introduce accent colors to virtual imagery without dominating the frame.
Interested in trying virtual staging?
Virtual staging is currently offered as an add-on service to Listing Media Services' Essentials and Premium packages, with both options delivering the virtually staged imagery typically in two business days. While virtual staging is optimal for vacant homes, Listing Media Services' virtual stagers can also digitally remove furniture or add to existing furniture in a room. Have a preferred style in mind? Listing Media Services virtual designers can virtually stage, using your inspiration photos.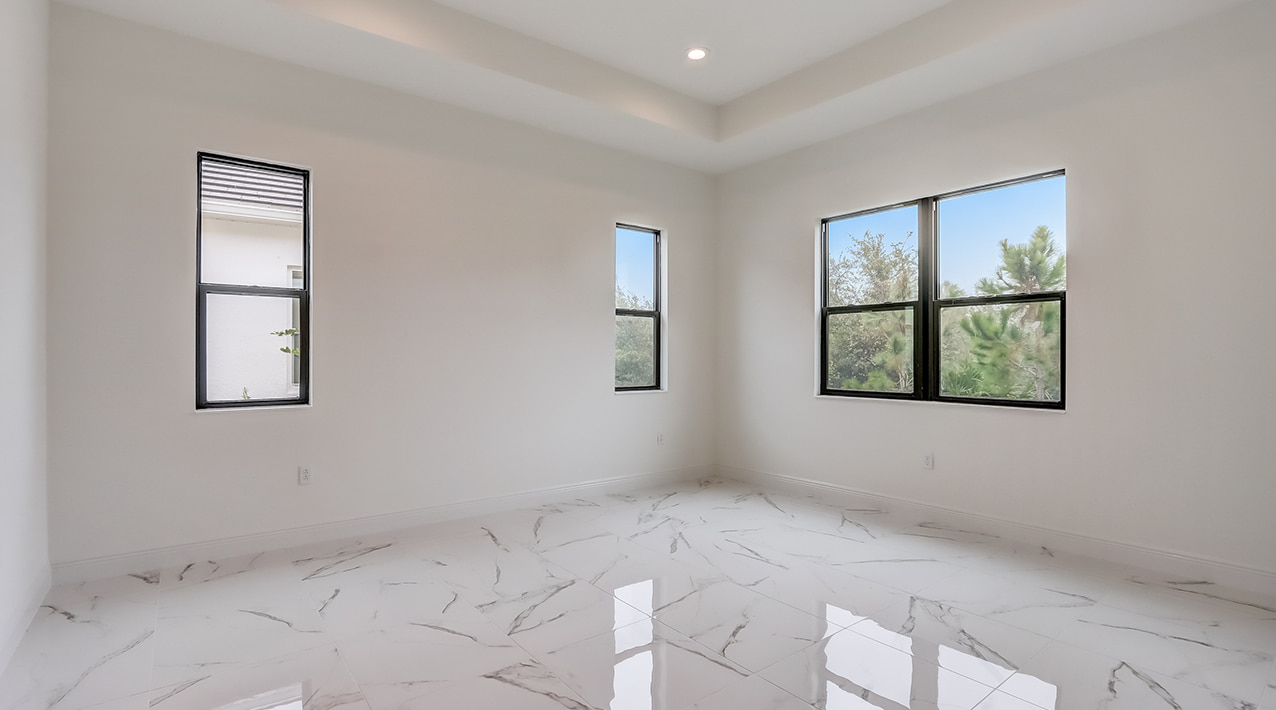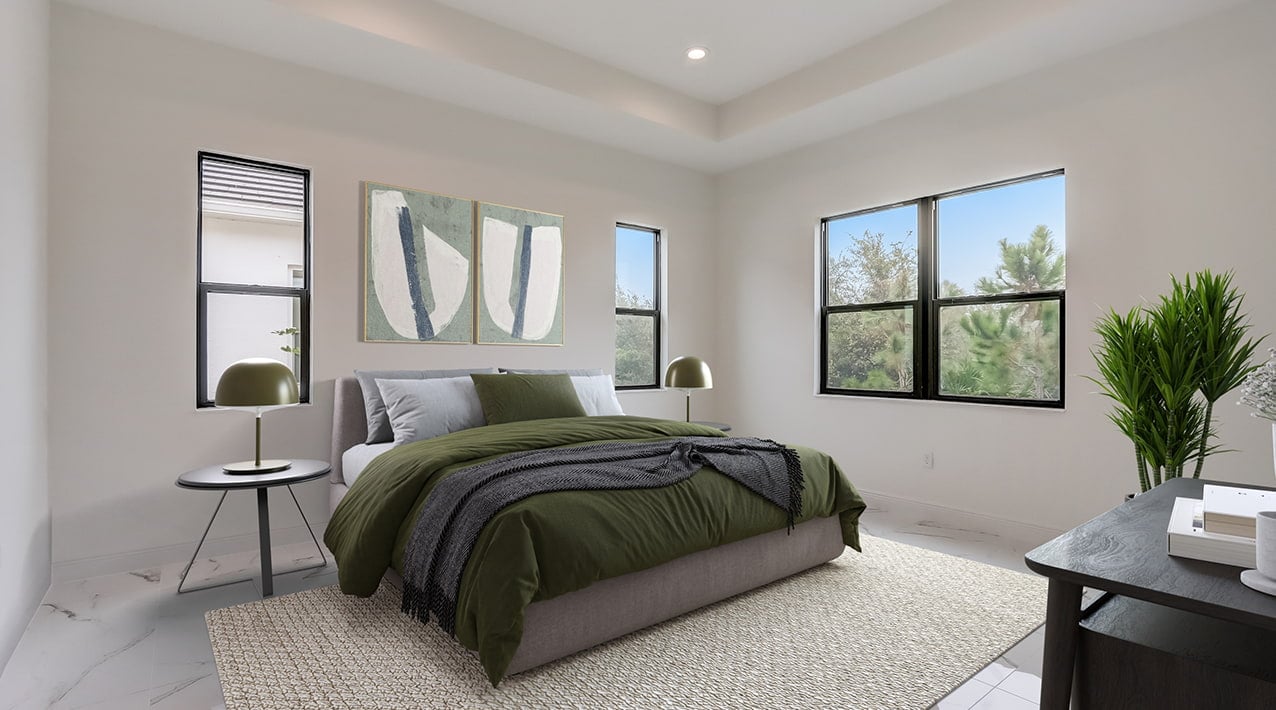 1 First Impressions, Psychological Science, Association for Psychological Science, July 2006, https://www.psychologicals
2 Forbes, June 2018, https://www.forbes.com/sites/serenitygibbons/2018/06/19/you-have-7-seconds-to-make-a-first-impression-heres-how-to-succeed/?sh=1866addf56c2
3 NAR, 2021 Profile of Home Staging NAR Research Group
4 The Mortgage Reports, Real Estate and Financial News, Feb. 2019, https://themortgagereports.com/18516/home-staging-mortgage-sale-craig-berry