Listing Media Services' Visual Guide to Real Estate Photography and Media
High Quality Photography and Rich Media Can Help Differentiate You from the Competition and Stand Out in Any Market
With 97% of home buyers using the internet in their home search (NAR), it's a no-brainer that professional photography can serve a critical role in today's home buying and selling process.
Add a sluggish housing market, tight inventory and higher YoY interest rates, and it's even clearer to see why professional photography and media is a smart play to help listing agents grow their business.
Listing Media Services makes it easy for real estate agents by providing a fast, reliable way to book and receive high-res photography and rich media, including virtual tours, interactive floor plans and aerial drone photography, to help their listings stand out in any market.
Here, we break down the different types of professional photography, media and packages Listing Media Services offers to help you deliver a truly immersive, rich media listing experience for your clients.
5 Ways to Make Your Listings Stand Out from the Competition
1. Professional Interior/Exterior Photography
of buyers consider photographs to be the most important feature in a listing.
(Source: NAR, 2021 Home Buyers and Sellers Generational Trends Report)
Among the new offerings from Listing Media Services, agents can now receive at least 30 print-ready, professionally edited HDR (high dynamic range) photos featuring high-resolution interior and exterior images. Options include blue sky and green grass enhancements and, as an additional package add-on, surrounding amenities, such as a clubhouse, pool or fitness center.
Exterior Photography with Blue Sky and Green Grass Enhancement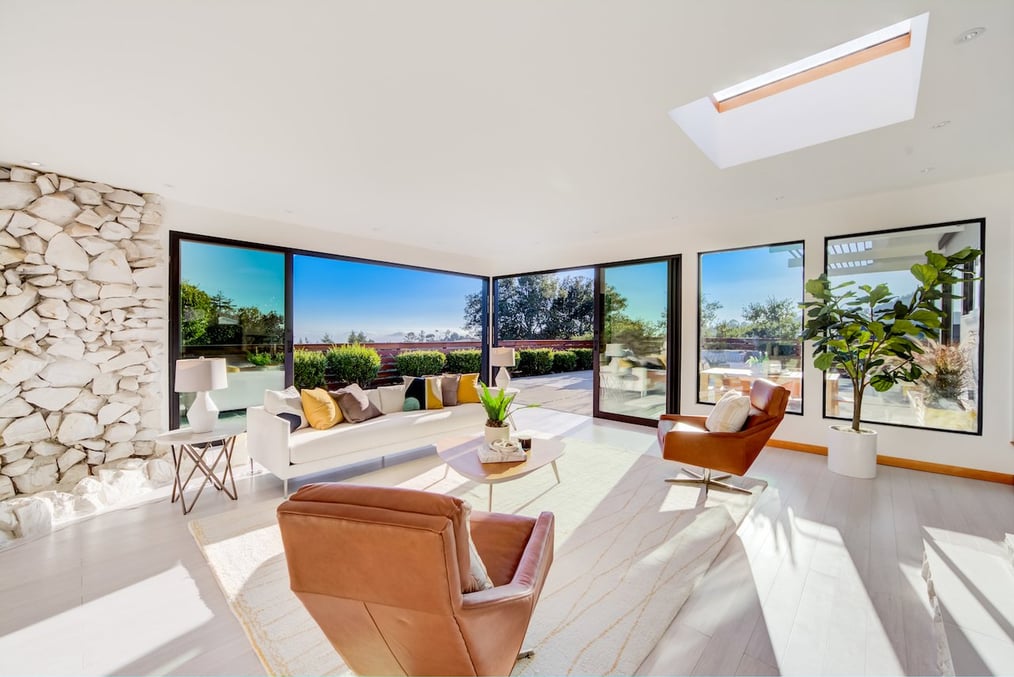 Interior High Dynamic Range Photography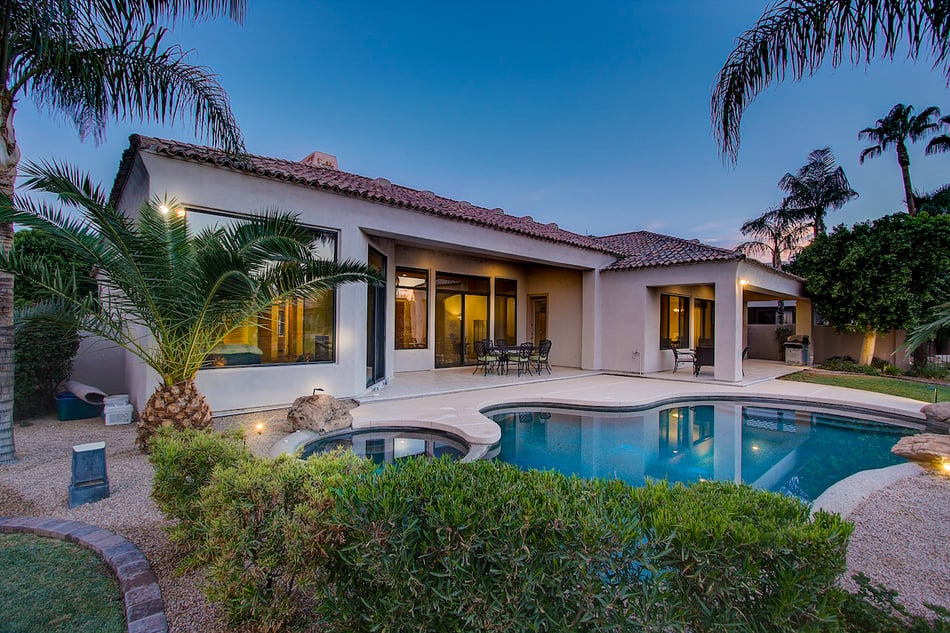 Exterior Photography with Real Twilight Lighting
2. Interactive Floor Plans with Photo Orientation
Most sellers say they are more likely to hire an agent who includes virtual tours and/or interactive floor plans in their services (70%), with first-time sellers especially likely to agree (75%).
(Source: Zillow Consumer Housing Trends Report 2022)
of recent homebuyers said they were more likely to view a home if the listing included a floor plan they like.
(Source: Zillow Consumer Housing Trends Report 2022)
By combining a virtual tour, an interactive floor plan and still photography all in one, Listing Media Services' unique new home viewing tool creates an immersive, AI-powered experience for buyers and an impressive selling tool for listing clients. As viewers click on the interactive floor plan, they see the exact orientation of each room within the overall floor plan – which means fewer surprises at the showing.
As part of the Listing Media Services' packages, agents also receive downloadable, print-ready, high-res schematic floor plans, making it easy to share a floor plan at showings or in your marketing materials. Select from .jpg or .png file format with individual images for each floor and precise measurements in every room.
3. Virtual Tours
Nearly 60% of millennials said they would be at least somewhat comfortable making an offer on a home after viewing a virtual tour but not touring it in person, and more than 80% said they would like to view virtual tours and digital floor plans when shopping for a home.
(Source: Zillow Research)
With Listing Media Services' virtual tours, artificial intelligence and machine learning turn photography of any home into a virtual tour that can be shared on any platform, including social media, MLS and your website. In addition, they'll be automatically syndicated to Redfin and Zillow post-MLS.
4. Aerial Drone Photography and Video
Properties with accompanying aerial imagery are 68% more likely to sell than properties without aerial imagery.
(Source: Zillow, Multiple Listing Service statistics)
As part of the Listing Media Services' Premium package, aerial real estate photography and video gives potential buyers a level of detail that ground-based photography simply cannot offer, such as the condition of a roof or the view of a child's walk to school. Hands down, drone photography helps listing agents stand apart from the competition.
Aerial drone photography and video gives buyers the full expansive view of a property by capturing the aerial shot of the home's surrounding outdoor space, yard and street with five to 10 stills of aerial photography and an aerial video up to 2 minutes in length.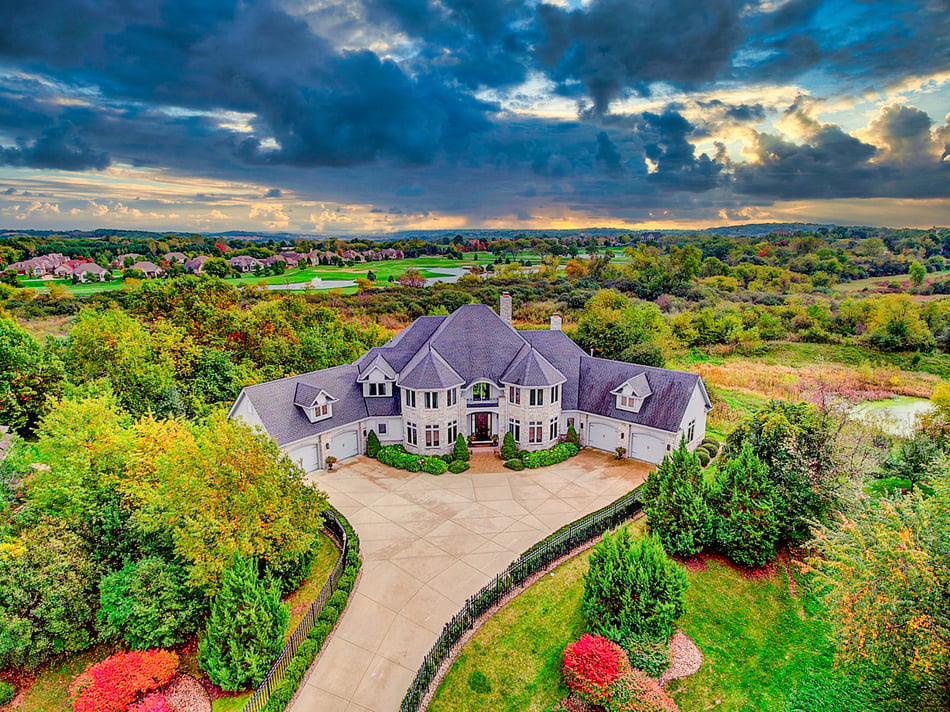 Aerial Real Estate Drone Photography
5. Virtual Staging and Furniture Removal
Staging the living room was found to be very important for buyers (46%), followed by staging the master bedroom (43%), and staging the kitchen (35%).
(Source: NAR 2021 Profile of Home Staging)
Staging a home just got simpler and more convenient with Listing Media Services' virtual staging services. This optional package add-on feature lets you digitally remove current furniture and add highly realistic new furniture, rugs and decorative elements, all overlaid on a photo of your choice.
Explore Professional Real Estate Photography & Media Packages
Listing Media Services bundles photography and media to make scheduling fast, easy and reliable. Select from two packages: Essential or Premium