Showing and Feedback Activity on the Go
Managing showings and feedback on the go is easy with the ShowingTime app. No matter where you are, you can schedule showings, share feedback with your clients, view showing instructions and more.
Listing activity at your fingertips
Whether you're at the office, at home or on the road, access your listing activity at any time.
Schedule and confirm showings
View and schedule on nearby listings or confirm requests on your listings while you're on the go.
Sync showings to your mobile calendar
With a few taps, you can sync your showing schedule straight to your phone's calendar.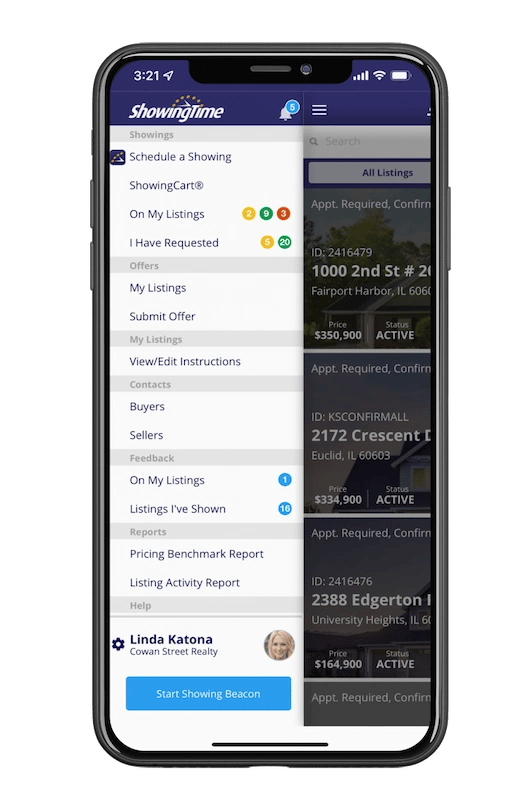 Download the ShowingTime App
Available for iOS (versions 11.0 and above) or Android (versions 5.0 and above)